Ska Night Club
Party with live band and DJ
???
20:00-01:30 Hrs - Live band at 22:00 sharp!
LIVE: Kilo Knallers PARTY SKA!
The Kiloknallers started as a street band but tonight the eight experiencd performers will play vintage style Ska for your dancing, drinkin'and party pleasures. Gotta tap your feet and dance the night away!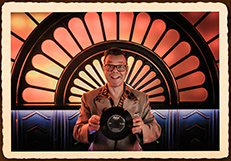 DJ Charley
Plays mainly Jamaican Ska, 80's Ska and Rocksteady
Guest DJ Peter from Radio Extra Gold / Reggae Fever / Blue Beat & Ska! ..all tunes from vinyl.
De Nieuwe Anita
Frederik Hendrikstraat 111 Amsterdam
Entrance fee only € 7,50